by Peng Wai Wong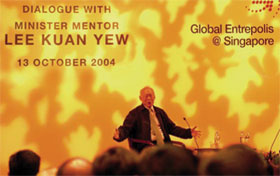 ingapore is becoming a hotspot for innovations and enterprise. Its concerted efforts to boost the local innovative and enterprising ecosystem over the last five years have resulted in a number of concrete pay-offs. According to the 2005 report by Global Entrepreneurship Monitor, an international comparative research project that seeks to benchmark the level of entrepreneurial activities across countries, Total Entrepreneurial Activity (TEA) in Singapore has increased from 4.2% in 2000 to 7.2% in 2005. TEA is the proportion of adults (aged 18 to 64) in the country that have engaged in starting up or running their own new businesses in the last 3.5 years.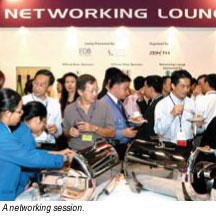 Singapore also came out top among 34 countries in areas such as government policy support, low regulation, low taxation burden, and government programme effectiveness.
To develop this entrepreneurial culture and mindset across all aspects of the community, the Singapore Economic Development Board (EDB) has adopted a broad-based approach. These multifaceted initiatives targets everyone — from schools to the public and private sectors — to promote innovation, support fledgling companies, establish a strong intellectual property (IP) base, and build a conducive financial infrastructure and platform to facilitate collaborations.
A significant initiative started by EDB in 2001 was the Start-up Enterprise Development Scheme (SEEDS), which provides equity financing with third-party investors to small start-ups. Last year it supported an additional 24 companies, raising the total number to 148 (Table 1). Some 70% of the funded start-ups have already completed development work and launched their products or services. Eleven companies have reached the million-dollar mark in revenue, while six have won international awards for their products.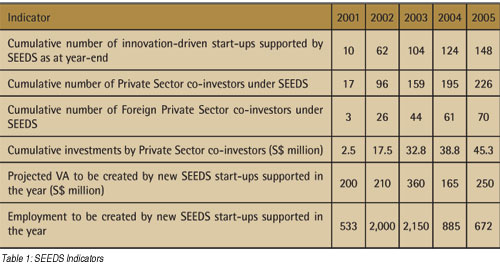 The scheme has also boosted private investments in SEEDS firms from S$2.5 million in 2001 to S$45.3 million in 2005. Its success is evident — established and multinational corporations (MNCs) now recognise SEEDS companies as valued partners in bringing new products to the market.
To enhance Singapore as an IP hub, EDB introduced the Patent Application Fund Plus Scheme in October 2002 to encourage innovation and the commercialisation of IP by partially funding patent application costs. To date, the programme has supported a total of 348 applications, 209 of which are from Singapore-based small and medium enterprises (SME) and 139 from individual inventors. There is a trend of rising number of patents filed here.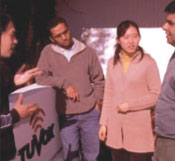 Singapore's venture capital (VC) industry is growing steadily. The number of local VC-backed companies rose from 635 in 2001 to 897 in 2005. Table 2 shows that as at end 2005, a total of S$17.5 billion in VC funds was managed in Singapore, 25% more than 2001. VCs and private equity firms attracted to the Lion City jumped from 115 in 2001 to 165 in 2005. The private sector business angel investment increased from 1.2% in 2000 to 3.5% in 2005.
Singapore is also witnessing an emerging presence of private Fund-of-Funds (FOF), a mutual fund that invests in other mutual funds, which adds depth to the local VC industry. Seven FOF players plying their trade here allocate an estimated S$3 billion for investments in Asia.
Also on the rise are business incubators and accelerators, which have almost tripled since 2001. Foreign business incubators and accelerators are setting up base here to nurture and support enterprises from areas such as Europe, the US, and Asia Pacific. In 2005, 16 new business incubators and accelerators established operations here, nurturing enterprises in emerging growth areas and from new geographies such as Dubai, Saudi Arabia, and Switzerland (Table 3).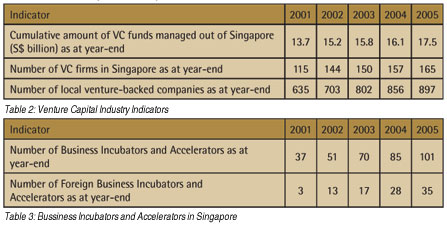 In addition, the Utility Innovation Community was launched in June 2005 to create a platform for innovators and partner organisations like design service providers to come together and bring innovations to the market. The initiative saw 42 utility innovations showcased at Global Entrepolis @ Singapore (GES) 2005. GES, inaugurated in 2003, is an annual mega event that serves as an international marketplace connecting enterprises to funds, markets, partners, and technology. As a dynamic platform for networking opportunities, GES draws more than 14,000 participants from large enterprises, technopreneurial start-ups, and the venture capital community to meet, interact, and transact.
SEEDS Companies Make Their Mark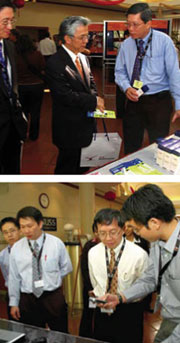 IDLink Systems (www.idlinksystems.com)
IDLink Systems, set up in 2002, specialises in biometric solutions for security using three-dimensional facial recognition, fingerprint, palm vein, and iris scan. It developed the world's first integrated finger scan, CCTV camera, and intercom access control system. Its expertise and range of solutions have attracted Fujitsu and NEC to partner with it under the Infocomm Local Industry Upgrading Program. With clients in industries ranging from government, education, and healthcare to manufacturing, the company is expanding its operations in Asia.

ICo-op.net (www.ico-op.net)

ICo-op.net develops solutions for risk and fraud management in the telecommunications, financial, and government sectors. ICo-op scanner offers auto-authentication in mobile applications, especially critical in financial transactions. It partners with IT companies such as Computer Associates and Software AG to build enterprise business model management solution and CRM/loyalty program. The company has filed six patents and two trademarks. Among its customers are American Express, SAFE Superstore, and 11 high courts in Malaysia.
Another new initiative is the EDB's Innovation Commercialisation Scheme to help innovators co-fund proof-of-concept activities at its early, and most critical, stage of development. Since its establishment in September 2005, the scheme has already received more than 20 applications.
Meanwhile, foreign entrepreneurs can take advantage of the EntrePass Scheme that helps to facilitate the entry of non-local entrepreneurs who are ready to set up and actively run their businesses in Singapore. The scheme has approved over 1,500 applications since it was started in November 2003.
Hot Events
Other EDB initiatives are also moving full steam ahead. The Locally-based Enterprise Advancement Programme (LEAP), which nurtures multiplier organisations, attracted 10 new partners in 2005, bringing the total to 30. The HOTSpots programme, a joint private-public sector programme that helps to create an island-wide network of facilities for technopreneurs, expects to see 540 enterprises collaborating in the next two years. HOTEvents, networking initiatives under the HOTSpots programme, are held fortnightly to help more than 2,100 technology enterprises and 6,500 technopreneurs access funding, markets, and partners.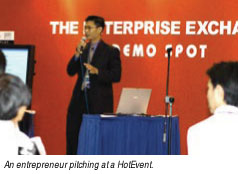 Last year, more than 3,000 participants benefited from various networking initiatives such as HOTGlobal and HOTFunds. HOTGlobal helps technopreneurs gain access to global markets and partners by creating a platform for them to uncover collaboration and market opportunities with foreign companies through incubators and accelerators. HOTFunds gives technopreneurs the chance to understand the investment focus, strategies, and funding criteria of venture capitalists and corporate venture arms. This allows them to better understand the investment criteria and needs of investors to obtain funding for their business plans.
Thanks to such innovation and commercialisation initiatives, more high-tech companies and businesses are being formed in Singapore. The number of new high-tech companies established has gone up from a yearly average of 3,600 after 2000 to 3,908 in 2005. Of these, 19% are foreign. In fact, the number of foreign companies setting up shop in Singapore has more than doubled from 326 in 2001 to 736 in 2005.
Over the past few years, Singapore has successfully laid a strong foundation for a diverse and vibrant entrepreneurial ecosystem to flourish as well as nurture new industries and growth areas. EDB will continue to drive these efforts to further enhance the island nation as a centre for enterprise and innovation.
Global Entrepolis Singapore@ 2006
The enterprise scene in Singapore is again abuzz with the coming of this year's Global Entrepolis @ Singapore (GES 2006). Scheduled to take place a month after the IMF World Bank meeting in Singapore, from 30 Oct – 2 Nov 2006, budding entrepreneurs, venture capitalists, and business angels are set to take over the spotlight from their financial counterparts with the four-day event.
In its fourth year running, GES 2006 will once again highlight Singapore as an international marketplace for the exchange of funds, enterprise, innovation, and technology. More than 14,000 participants from the best and most enterprising international business community will descend on the island republic to take part in more than 40 events within GES 2006. These range from strategic conferences and industry seminars to venture capitalists summits and business workshops, from an emerging technology exposition to winning innovations and effective business matching platforms.
GES 2005 saw more than 14,000 participants attending 41 conferences, venture capitalist summits, entrepreneurial workshops, and innovation competitions. Foreign participants, representing 60 countries, made up 30% of participants. A record 46 deals worth more than S$900 million were announced, dwarfing the previous year's 17 deals worth S$500 million.
The event is organised by Zenith Events Corporation Ltd, and presented by the Singapore Economic Development Board and the Singapore Business Federation.

Click here to download the full issue for USD 6.50